Web site re-design and build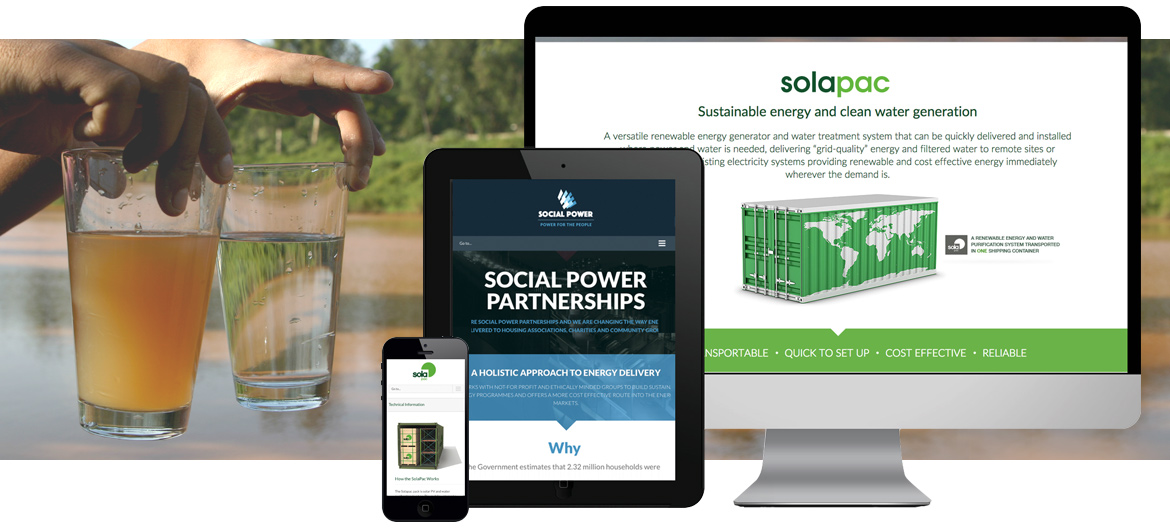 Project type
Web site re-design and build
Project Completion
Project Duration
Deliverables
Interactive wireframe prototypes
Interface (UI) design
CSS / HTML development and WordPress integration
UX Methods
Tools
Asked by a newly formed group of energy consultants and related technical and financial experts to provide an on-line presence for two nascent company ventures – 'SolaPac' who have developed sustainable energy and clean water systems for worldwide distribution and Social Power Partnerships, who are working with local communities, housing associations and councils in the UK to facilitate the production of locally produced renewable energy systems.
Work to date has involved initial branding of both companies and rapid design and deployment of two responsive web sites.
I.A. Visual Design and Development
A series of high level, interactive wireframes were produced to help with content provision. Mock-ups of key pages were designed, final templates built and integrated with WordPress.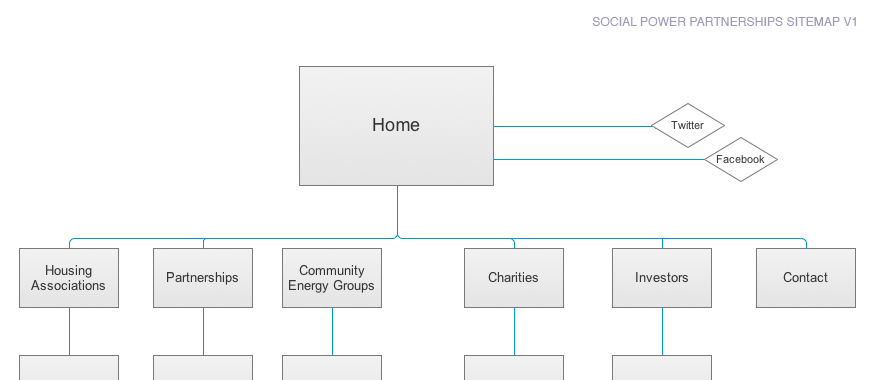 Project type
Web site re-design and build
Project Completion
Project Duration
Deliverables
Interactive wireframe prototypes
Interface (UI) design
CSS / HTML development and WordPress integration
UX Methods
Tools